Share feedback
Thanks for sharing your feedback!
Article Overview
The following article describes EasySend's multi-language feature.
Multi-Language in EasySend
All EasySend digital processes support multi-language, meaning that texts with different languages can appear in various locations along the process.
NOTE
For additional information about the feature, to enable and configure it, please contact one of our teams.
Managing Languages
The following sections describe where the multi-language feature is managed in EasySend's platform.
Customer Settings Screen
(See Figure 1)
Languages are first managed at the customer level using the Customer Settings screen and the Language section.
NOTE
If you do not have access to the Customer Settings screen, please contact our support team.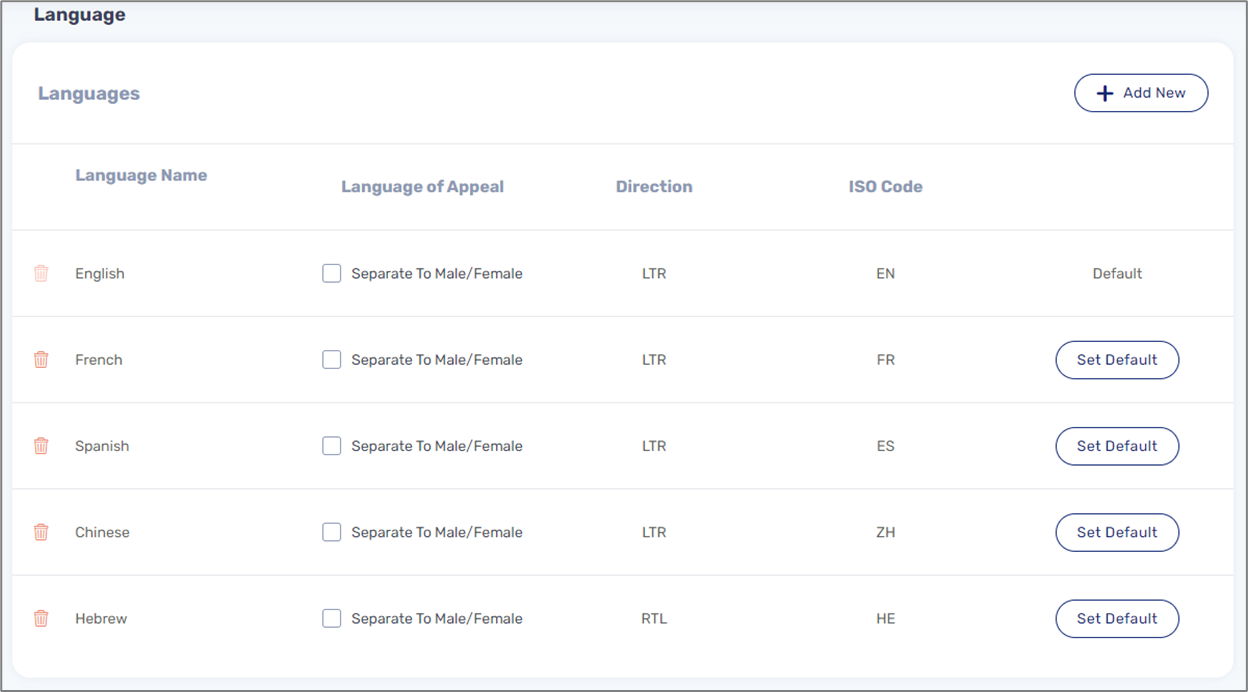 Figure 1: Customer Settings - Language
Using the Language section, we can perform the following actions:
Add a new language.
Delete an existing language.
Set a language as default - this language will be used in cases where a translation is missing or when language indication is missing.
Separate Male and Female - some languages require a separation of Male and Female texts. By checking "Separate to male/female", the system creates two different languages: a "language-male" language and a "language-female", for example, Hebrew-Male and Hebrew-Female.
View the direction of a language - left-to-right or right-to-left.
View the ISO code of a language (according to ISO 639-1 standard).
NOTE
Browser Language - the system checks what is the language used by the end-user's browser and if a translation exists, displays it instead of the default language.
Webflow Screen
(See Figure 2 and Figure 3)
When building a Webflow it is possible to add the languages that were added using the Customer Settings screen.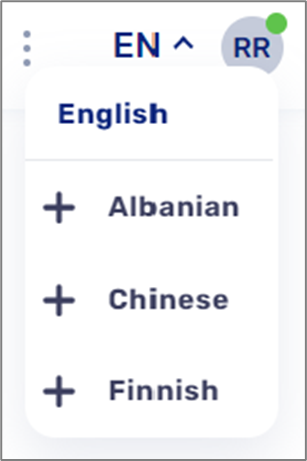 Figure 2: Language Dropdown within a Process
NOTE
The language picker is only available on the Webflow screen if one or more languages were added using the Customer Settings screen.
When a Webflow contains multiple languages it is possible to edit the label of the different components using the Properties section, for example: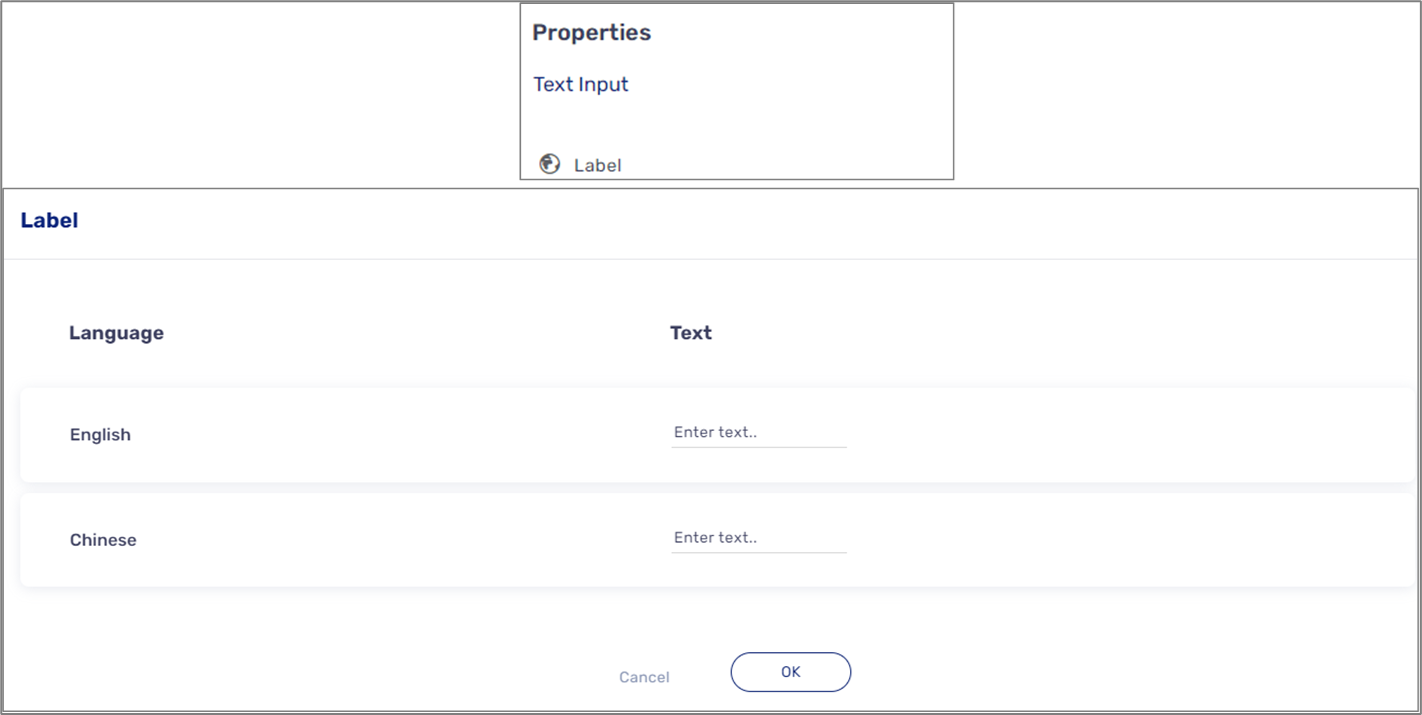 Figure 3: Text Input Label
Workflow Manager (Email/SMS)
(See Figure 4)
The subject and the content of an Email or SMS can be edited according to a selected language, for example: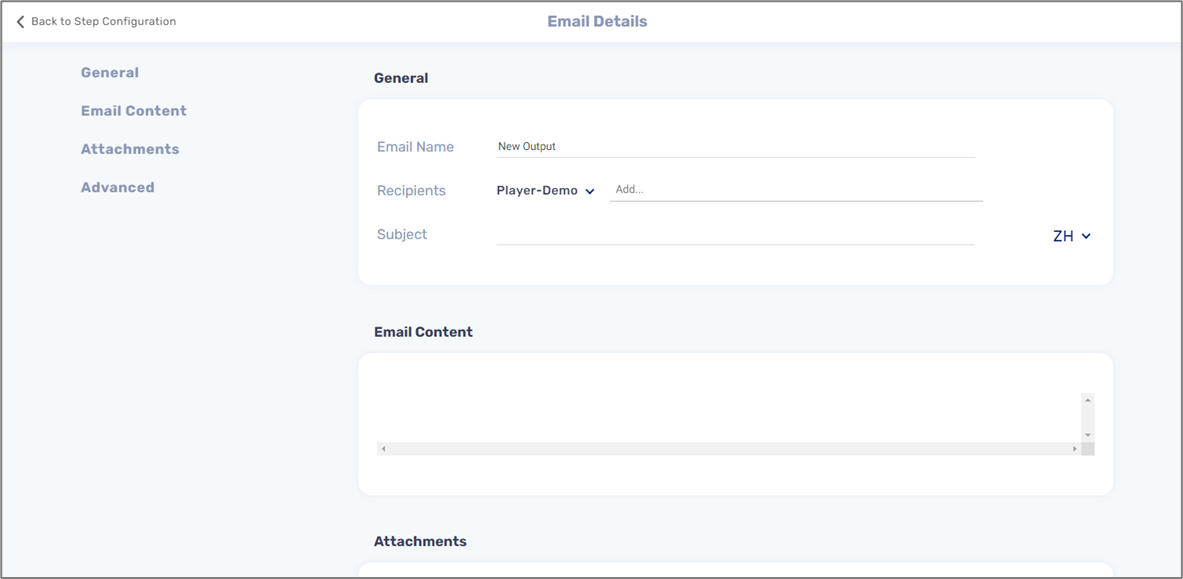 Figure 4: Email Details Window
Journey Sender
Journey Sender users can select the language in which a process will be sent to an end-user. This is done by using a special competent and a metadata item.
Defining a Language as Part of a Process URL
A language can be defined as part of a process URL by adding two parameters:
For example: https://customer-dev.easysend.app/test?rid=9ZdsfENt31Lw&lang=en&langGender=female.
---
Was this article helpful?
---
What's Next