EasySend Analytics Introduction
EasySend Analytics Introduction
---
Share feedback
Thanks for sharing your feedback!
Article Overview
The following article describes EasySend's analytics module. It explains how to navigate to the module and its structure.
Analytics Module Overview
EasySend's analytics module was created to empower customers to make better data-driven business and operational decisions while boosting their business outcomes.
Each customer has personalized responsive dashboards that enable them to view different information such as:
Processes conversion rates
Organization performance evaluation
Revenue analysis
Trends identification
Data in the dashboards is displayed in a rich variety of visualization types that can be adjusted to different filters.
How to Access EasySend Analytics
(See Figure 1 and Figure 2)
To access EasySend Analytics, perform the following steps:

Figure 1: Navigating to EasySend Analytics
Click Measure (1).
Click EasySend Analytics (2).
Result:
The EasySend Analytics screen appears: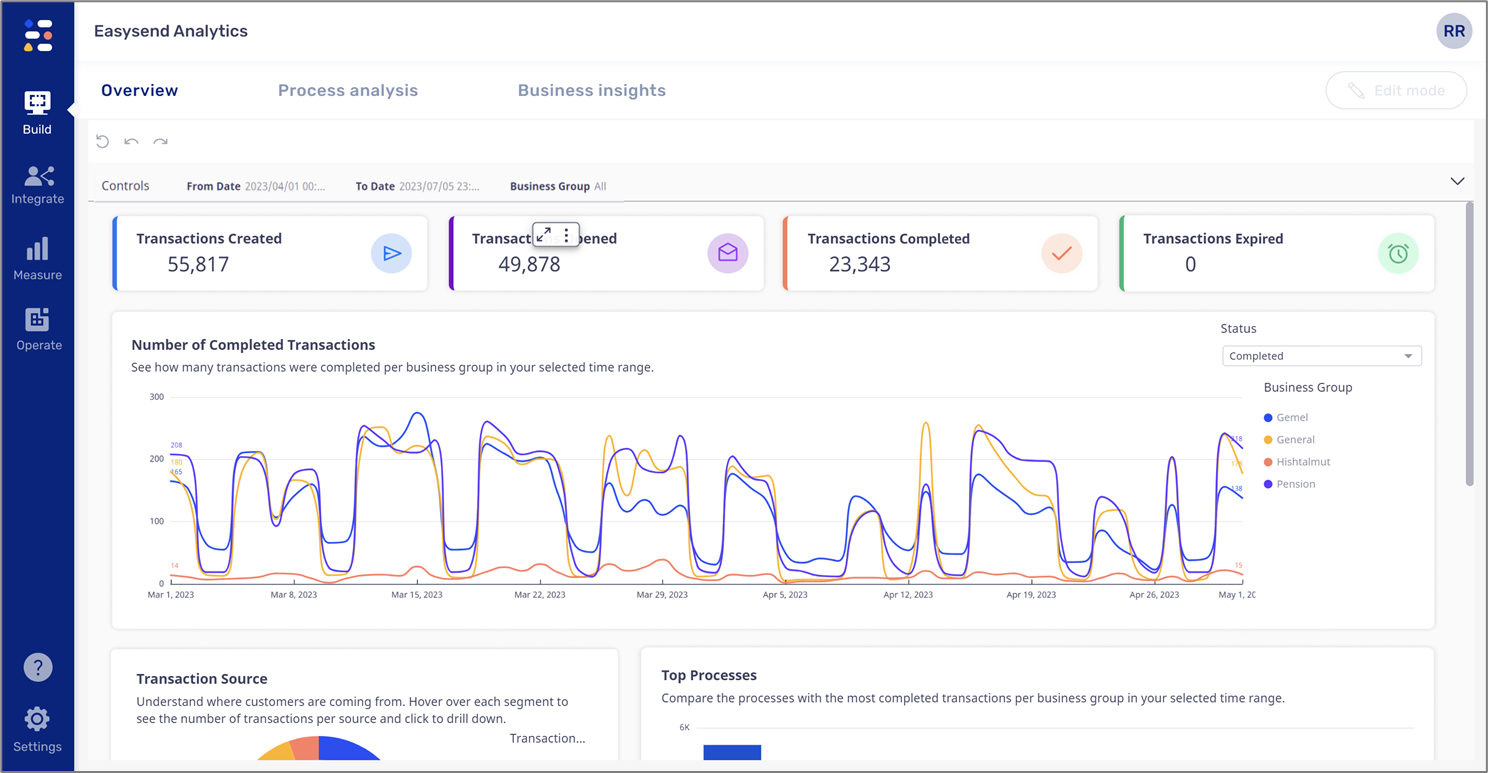 Figure 2: EasySend Analytics
EasySend Analytics Structure
Figure 3 and Table 1 describe the structure of the EasySend Analytics screen.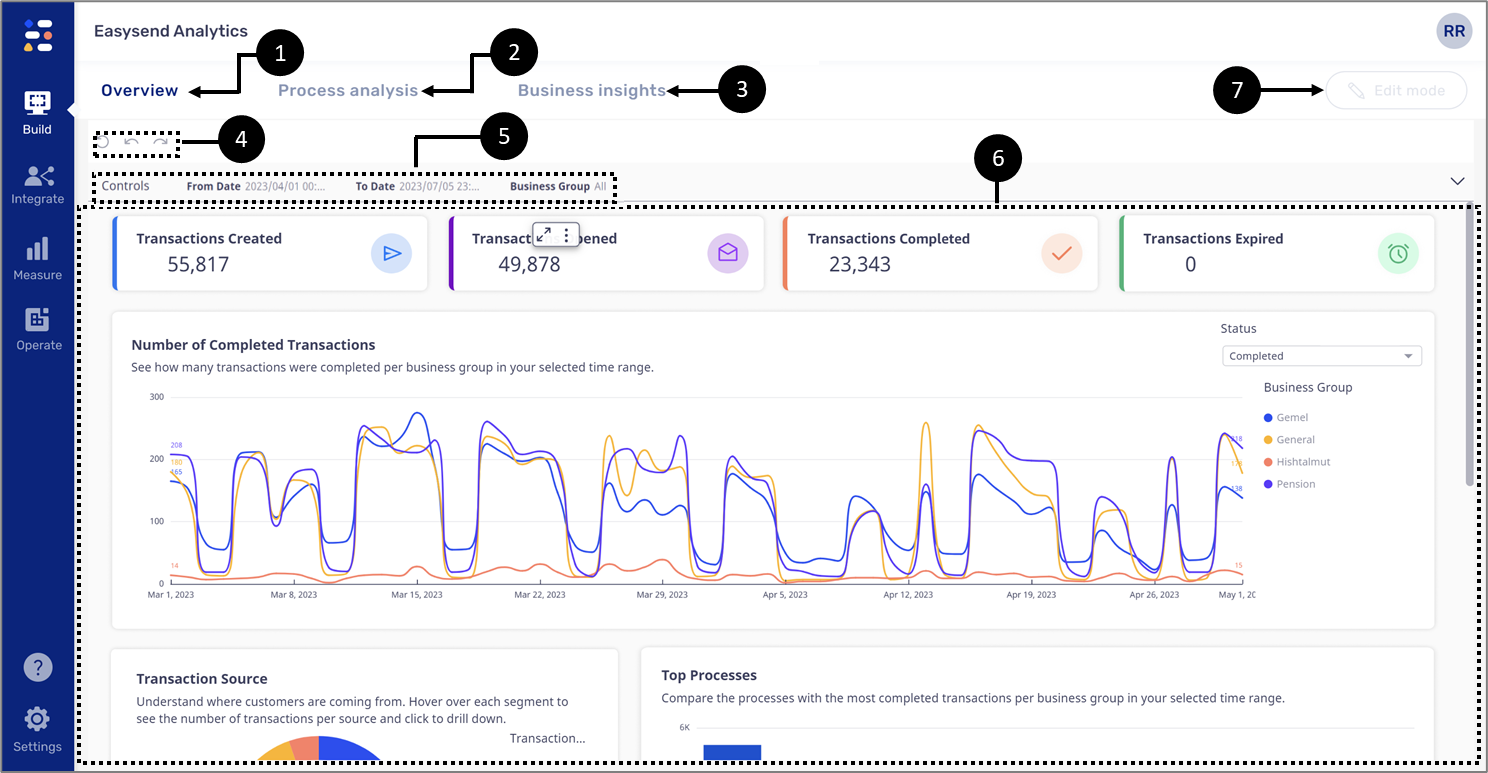 Figure 3: EasySend Analytics Screen
Table 1: EasySend Analytics Screen
Number

Icon

Name

Description

1

-

Overview

The default tab displays information about:

Transactions
Top processes
Conversion rates

2

-

Process analysis

Displays process analysis information and page visits information

3

-

Business Insights

Displays dashboards that were created by authoring users in your environment

4

Rest/Undo/Redo

Enables to:

Reset any changes to the displayed data
Undo changes
Redo changes

5

-

Controls

Enables to filter the displayed information according to the:

From/To Date
Business group or process

6

-

Display area

Displays information according to the selected tab

7

-

Edit Mode

Enables to perform authoring actions
EasySend Analytics Data Sources
EasySend analytics is live and updates all the time. It receives data to display from three different resources:
The Model
The Webflow
Live processes
NOTE
It is important to note that the analytics data is displayed only for process that were deployed to a production environment.
For additional information about the Model and processes as a source of data, click here (TBD).
Webflow as a Data Source
(See Figure 4 and Figure 5)
The Webflow provides information about the pages that comprise the digital process. For example, when building a Webflow and adding pages, each page will receive a unique name and its analysis will be displayed under the Process analysis tab and Page Visits.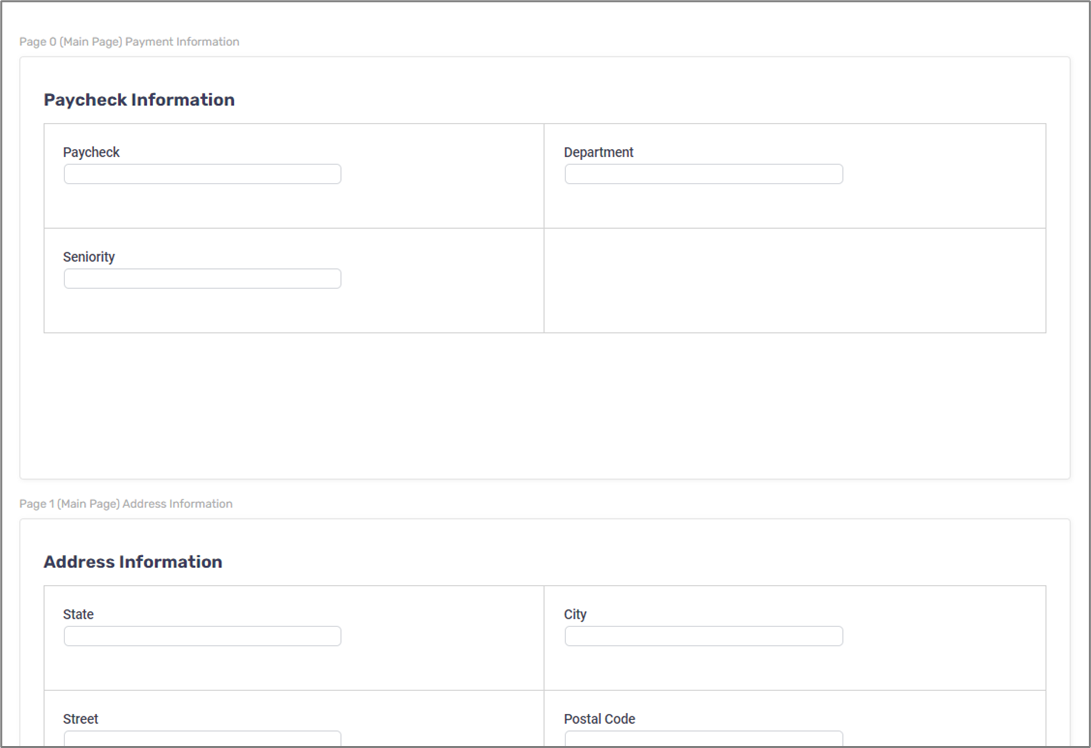 Figure 4: Webflow Example
When changing and deploying a Webflow a new version of it is created. Versions are available to view when clicking the icon (1). Versions tracking is important when displaying Page visits analysis.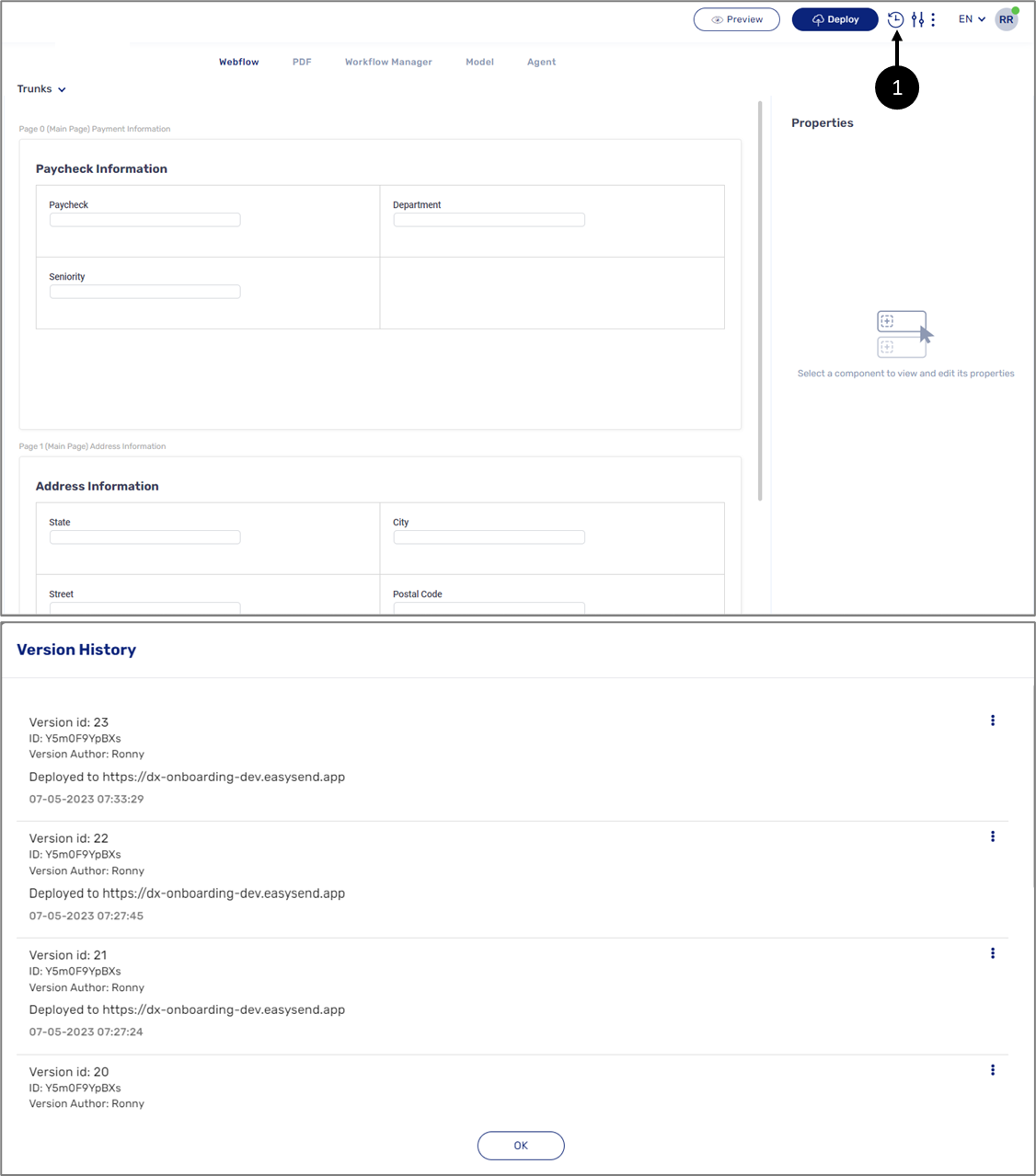 Figure 5: Versions
NOTE
For additional information about the Process Analysis tab, click here (TBD).
---
Was this article helpful?
---
What's Next