EasySend Analytics - Authoring Capabilities
EasySend Analytics - Authoring Capabilities
---
Share feedback
Thanks for sharing your feedback!
Article Overview
The following article describes what EasySend analytics capabilities are. It details the different user types and their permissions and explains what the Business Insights tab is.
What are Authoring Capabilities?
(See Figure 1)
EasySend Analytics enables EasySend platform users in your organization to view dashboards under the Overview, Process Analysis, and Business Insights tabs.
The Overview and Process Analysis dashboards are pre-built. The information they display can be adjusted according to filters but the dashboards themselves are read-only and cannot be edited.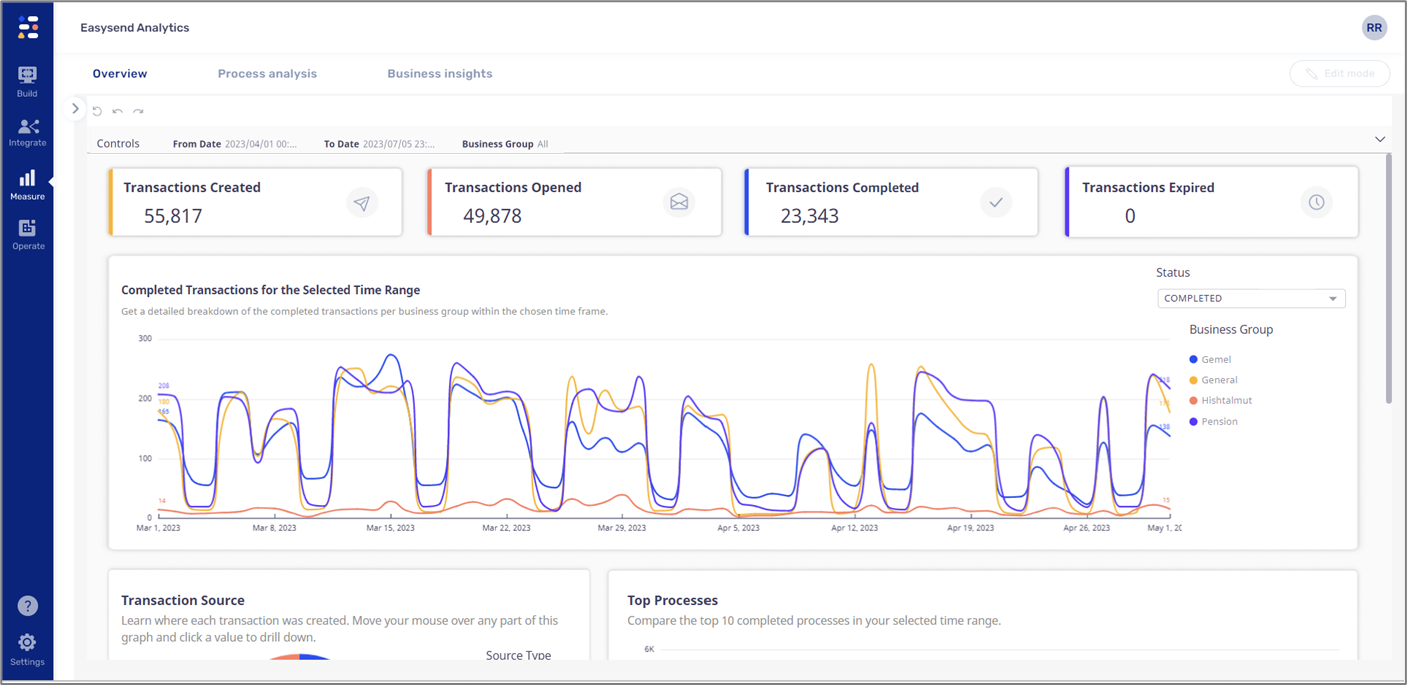 Figure 1: EasySend Analytics Dashboards
Dashboards that appear under the business insights tab are custom-made by users with advanced permissions.
EasySend analytics - User Types and Permissions
Table 1 describes the types of EasySend analytics users and their permissions.
| | | | | | |
| --- | --- | --- | --- | --- | --- |
| User Type | View all Dashboards | Create New Dashboards | Publish Dashboards | Share Dashboards | Store Data Items |
| Reader | V | X | X | X | X |
| Author | V | V | V | V | V |
Dashboards:

Overview
Process analysis
Business Insights

To learn about authoring capabilities, click here.
To learn more about storing data items, click here.
NOTE
To apply user types and permissions, please contact EasySend's support team.
What is the Business Insights tab?
(See Figure 2)
With analytics authoring capabilities you can create custom dashboards, publish, and display them in your EasySend Analytics environment under the Business Insights tab.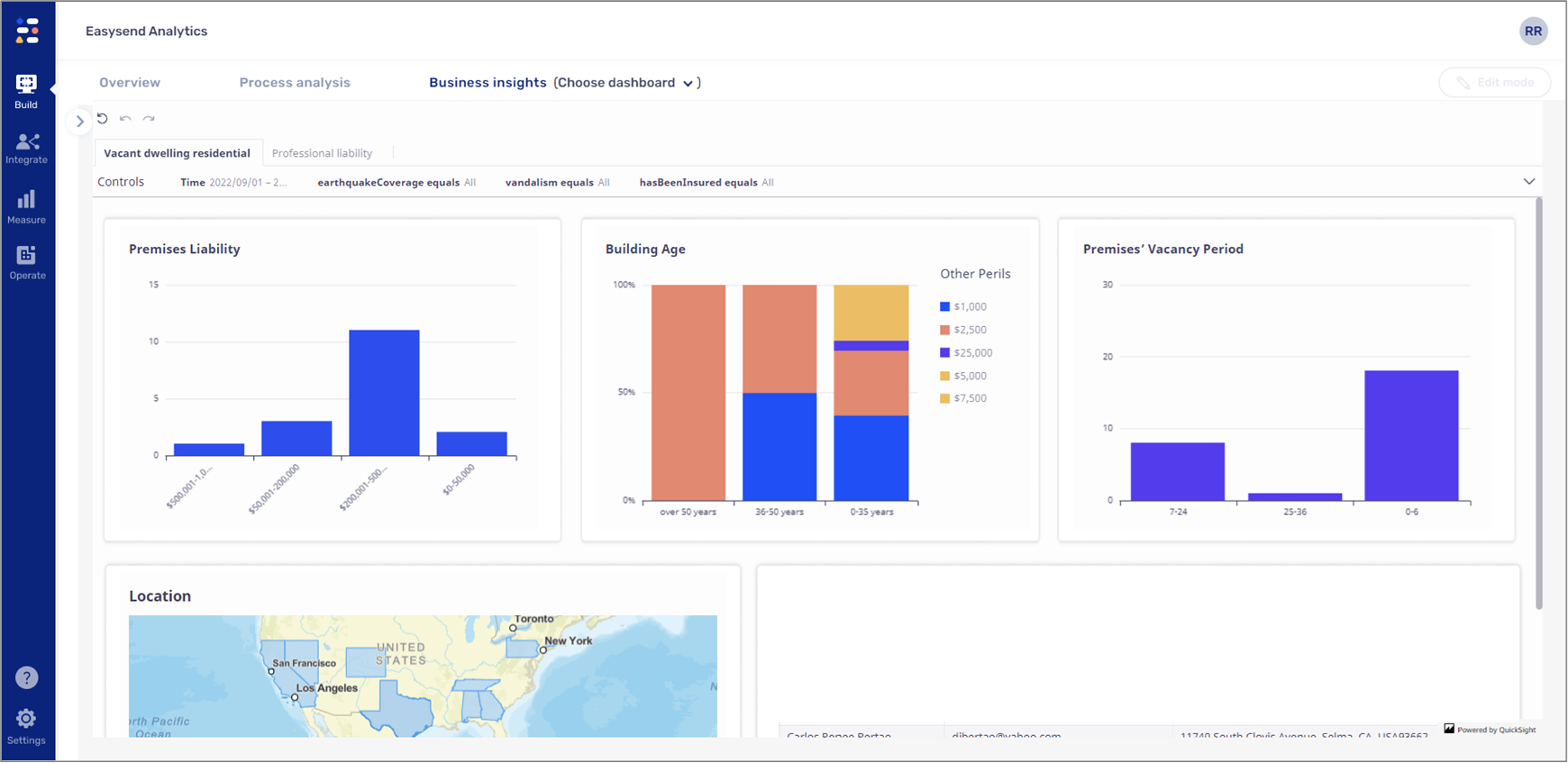 Figure 2: EasySend Analytics Dashboards
For example, you could compare this month's average value of insured homes to last month's or break down the different types of businesses you insured in the last 30 days.
With this information, you can better target your audience and create more personalized experiences.
---
Was this article helpful?
---
What's Next