Share feedback
Thanks for sharing your feedback!
Article Overview
The following article describes the structure of the authoring screen.
Accessing the Authoring Screen
To access the authoring screen, perform the following steps:

Figure 1: Navigating to EasySend Analytics
Click Measure (1).
Click EasySend Analytics (2).
Result:
The EasySend Analytics main screen appears: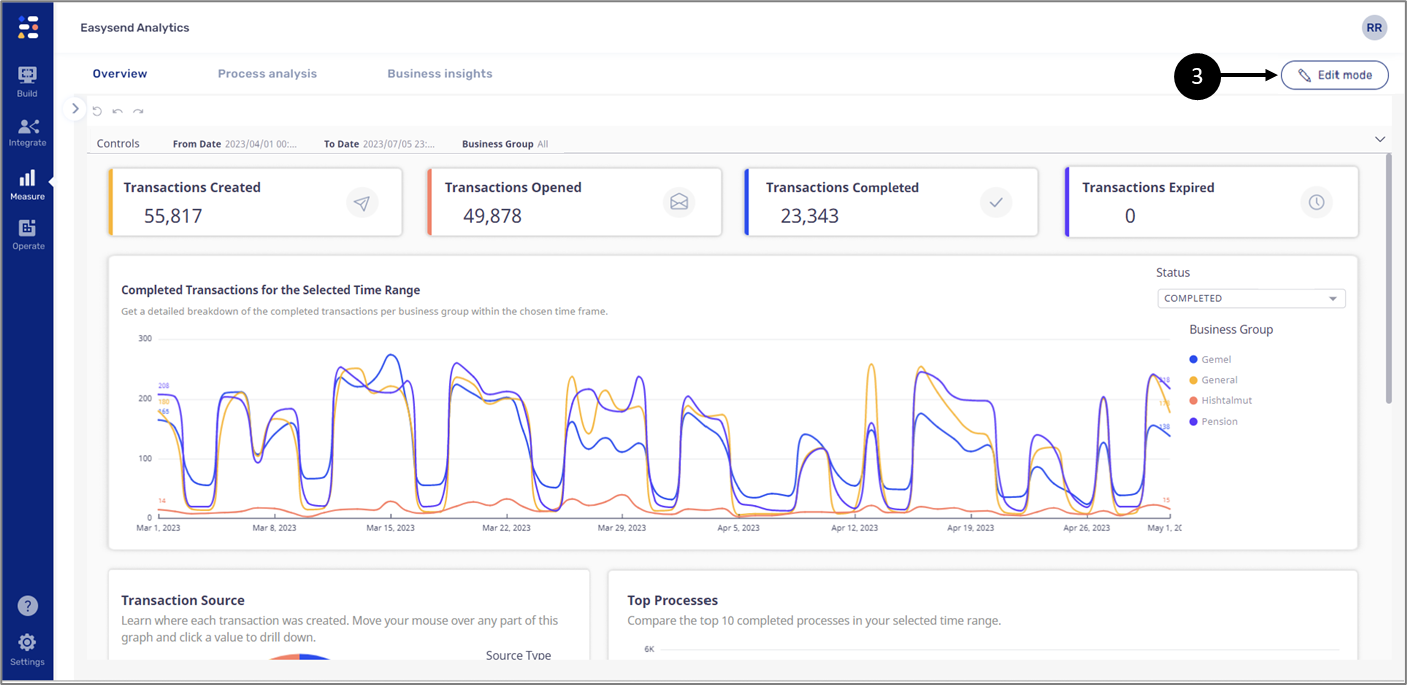 Figure 2: Edit mode Button
Click the Edit Mode button (3).
Result:
The authoring screen appears.
Authoring Screen Description
Figure 3 and Table 1 describe the structure of the authoring screen.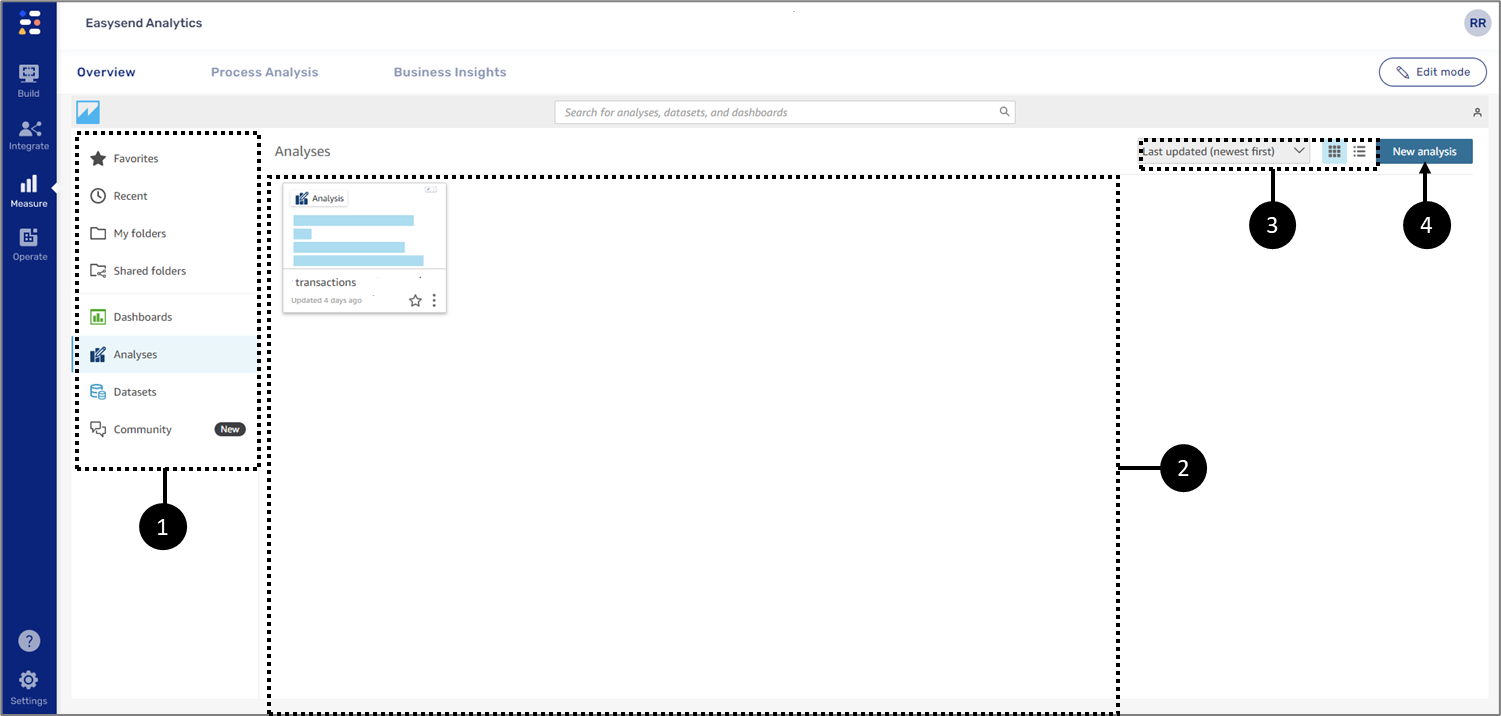 Figure 3: The Authoring Screen
Table 1: The Authoring Screen
Number

Name

Description

1

Left Pane

Contains different options such as creating new items, navigating to other screens, and organizing information

2

Display Section

Displays information according to a selected option from the left pane

3

Display Options

Enables to perform the following actions

Sort the information in the display section (newest/oldest or A-Z/Z-A)
Sets the view in the display section:

4

New analysis

Enables to create a new analysis

NOTE

Analysis is the default landing screen
This button does not appear on other screens
Left Pane Options
The left pane contains the following options:
Search bar - enables searching for different items.
Favorites - displays analyses and dashboards marked as favorites.
Recent - displays recently viewed analyses and dashboards.
My folders - enables to create personal folders for organizing:

Analyses
Datasets
Dashboards

Shared folders - displays folders that were shared with you. Shared folders are used for sharing published dashboards that will appear under the Business Insights tab.
NOTE
For additional information about publishing and sharing dashboards, click here.
Dashboards - displays your dashboards in tiles or a list
Analyses:

Displays your analyses in tiles or a list
Enables you to create a new analysis

Datasets - displays a list of datasets:

Your datasets that were created using Model data items from your environment

Built-in datasets for the Overview and the Process Analysis dashboards

Community - not covered in this article
---
Was this article helpful?
---
What's Next